Organized by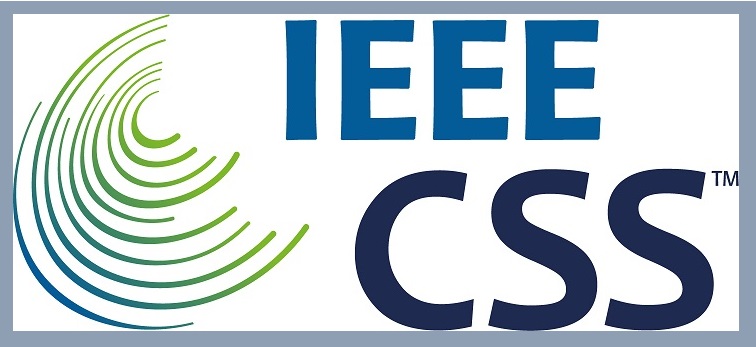 Technically
co-sponsored by


Your IP: 3.214.184.223
Unique visitors: 131832
Total Page views: 3578
(Since February 1st, 2019)

Contact the webmaster




ICC Jeju (International Convention Center Jeju)
CDC2020 will be held at ICC Jeju (International Convention Center Jeju), which is the optimal venue for important conventions requiring high degrees of security and escaping from the madding crowd, in a wonderful resort setting, together with a spectacular natural environment. This resort-style convention center is located in the vicinity of Jungmun Tourist Resort Complex, which satisfies every need for international conventions, hotels, lodging, travel, leisure, besides offering the exquisite hospitality of Jeju islanders.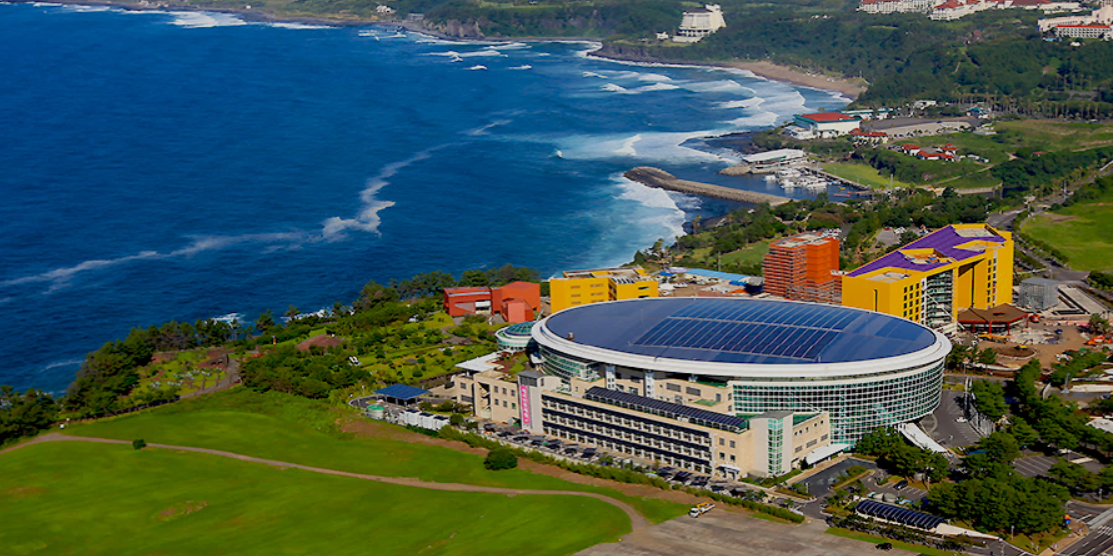 From Incheon International Airport (ICN) to Jeju International Airport
Option 1: Using Domestic routes at Incheon International Airport
The Incheon International Airport offers domestic flights to Jeju Island, with more expected in the near future. However, due to the limited number of flights per day, transit through Gimpo International Airport is highly recommended to go to Jeju International Airport from Incheon International Airport (Option 2).
Option 2: Using Domestic Routes through Gimpo International Airport (Recommended)
To travel to Jeju, traveling out of Gimpo Airport is usually a better option. To go directly from Incheon Airport to Gimpo Airport for a domestic flight to Jeju, the quickest/easiest way is to take the Airport Railroad (AREX) (about half an hour). You can also take one of the buses from outside the arrival gate of Incheon Airport. For specific bus numbers, stop by the Information Center or ask outside at the bus ticket booth. (Travel Time: Approximately 1 hour)
Airlines that fly from Gimpo to Jeju are Eastar, Korean Air, Asiana, Air Busan, and Jeju Air.
When you arrive at Incheon, all signs are in English and you will find English speaking staff at information desks.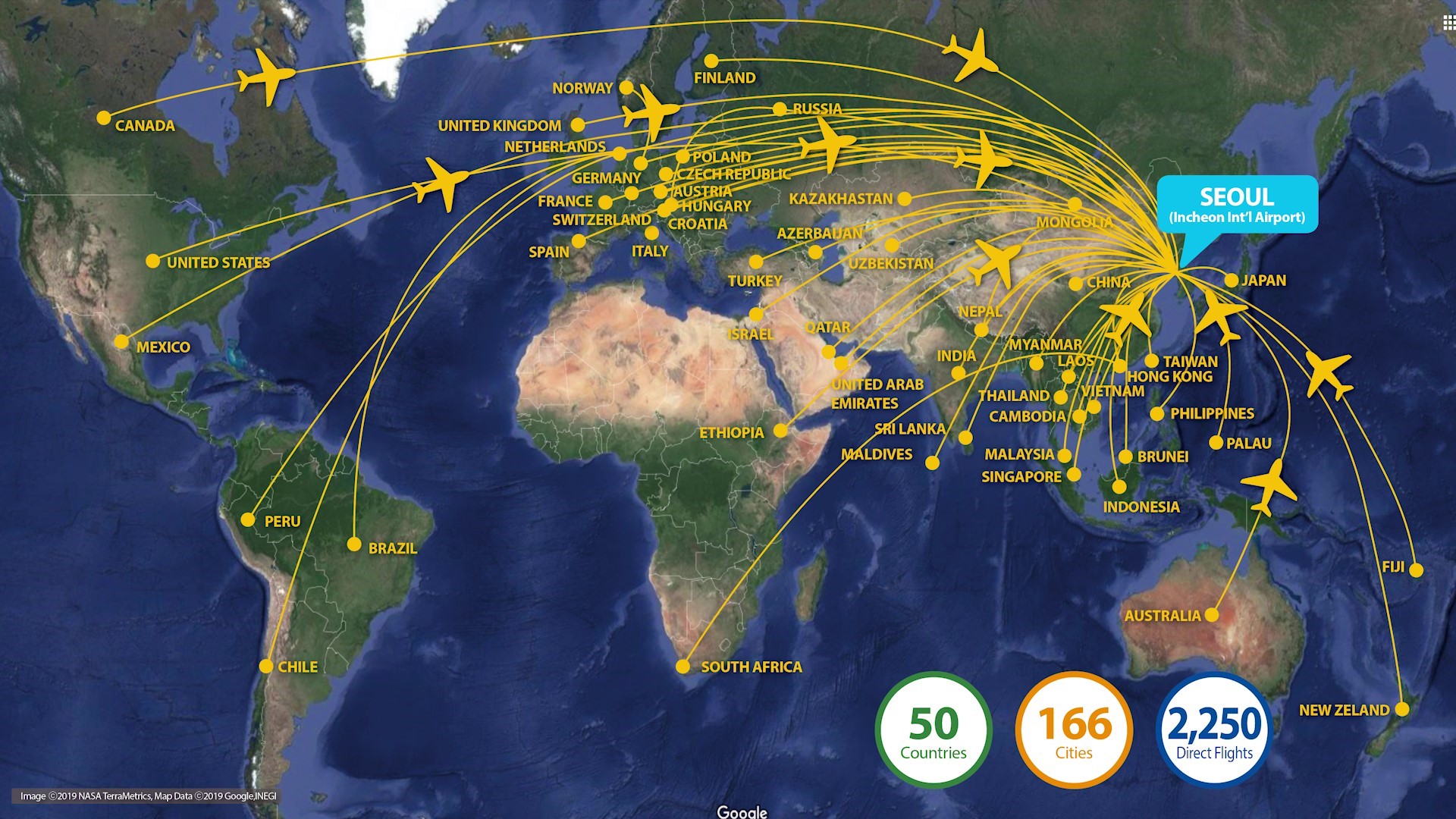 Airport Railroad (AREX) to Gimpo Airport
For traveling from Incheon Airport to Gimpo Airport, you can take the Airport Railroad (AREX). Please note to take the All-stop Train and NOT the Express Train.




International Direct Routes to Jeju International Airport (The easiest ways to get to Jeju)

You can also fly directly to Jeju Island from the following cities:

CHINA
Beijing (14), Shanghai (102), Hong Kong (34), Nanjing (24), Hangzhou (22), Ningbo (22), Tianjin (16), Guangzhou (14), Shenyang (12), Dalian (10), Yangzhou (10), Changchun (8), Macao (8), Shenzhen (6), Changsha (4), Nantong (4), Qingdao (4), Wenzhou (4), Xian (4)

JAPAN
Tokyo (6), Osaka (14), Fukuoka (6) TAIWAN
Taipei (20), Kaohsiung (4)

THAILAND
Bangkok (14)

MALAYSIA
Kuala Lumpur (8)
From Jeju International Airport to ICC Jeju (Venue) and Hotels
Take an Airport Limousine Bus from Jeju International Airport to ICC Jeju and conference hotels. The limousine buses [Bus No. 600] run between 06:20 to 22:00 at roughly 15 minutes intervals. It takes about 50 minutes.
Shuttle transportation services between the major hotels and the conference venue will be provided during the conference. The details will be posted later.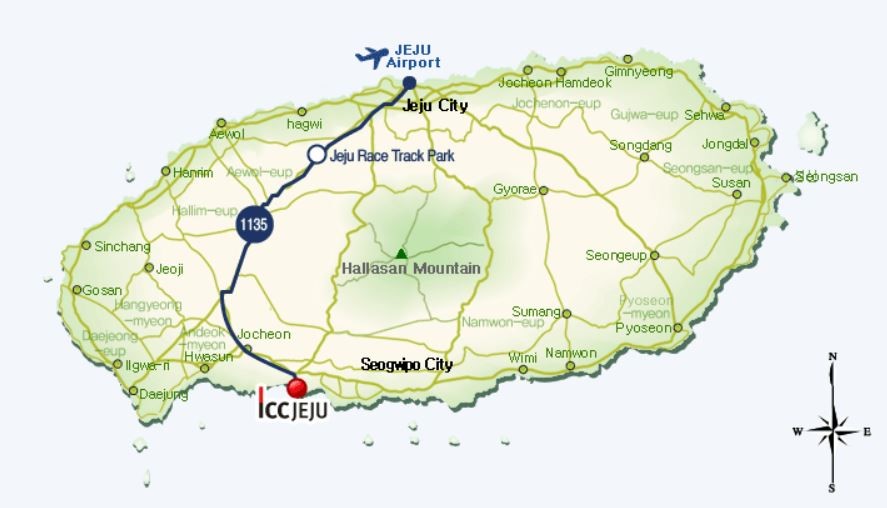 Key Dates (2020)
Submission Site Opens:
January 6
Initial Paper
Submissions to L-CSS with CDC Option Due:
March 3
March 17
Invited Session
Proposals Due:
March 10
March 24
Initial Paper
Submissions Due:
Firm deadline, no extension!
March 17
March 31
Workshop Proposals Due:
May 1
Paper and Workshop
Decision Notification:
mid-July
Best Student Paper
Nominations Opens:
July 20
Final Submission Open:
August 1 August 15
Registration Opens:
August 1
August 15
Best Student Paper
Nominations Closes:
(Note: Final Paper Required)
August 15
August 31
Accepted Papers Due:
September 10
September 20
Early Bird Closes:
October 1




Platinum Sponsors





Gold Sponsors





Silver Sponsors







Bronze Sponsors





Copper Sponsors








IEEE CDC 2020
Organizing Committee


Business License: 724-80-00753
Prof. Chung Choo Chung
Hanyang University
222 Wangsimni-ro, Seongdong-gu
Seoul, 04763 Korea
Tel & Fax: +82-31-716-2724
E-mail: cdc2020@jcinter.co.kr

Privacy Polocy
Terms of Use